HuskyMaps
Software Developer (Web App)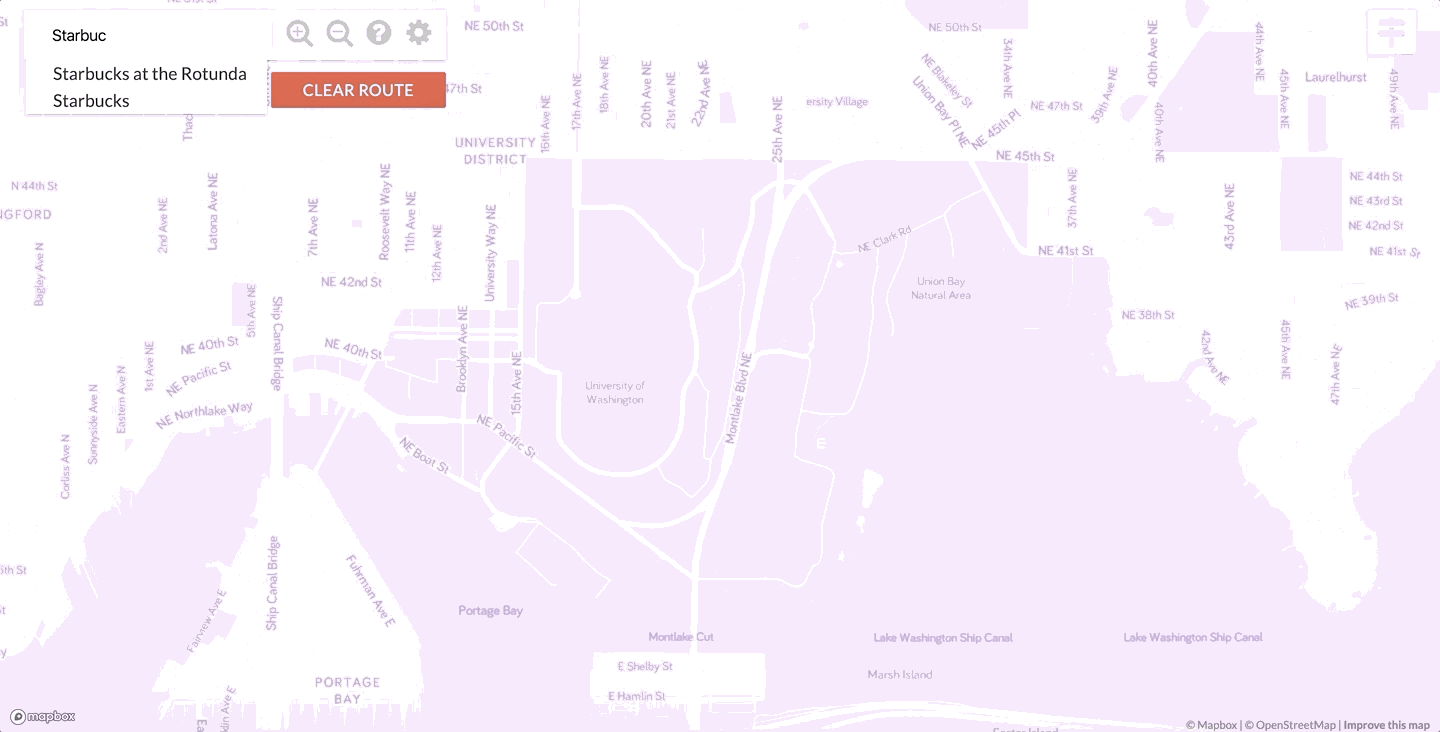 November 20, 2019
What is HuskyMaps?
A map built to find you the most optimal route between two points with graph search algorithms at University of WAshington. Location lookup is also available (i.e. Find all 'Starbucks').

How HuskyMaps all began
Developing…

Notable Features
Multiple graph search algorithms were built for the interactive pathfinding application. Merge sort, as well as data structures like heaps and k-d trees , were written from scratch to optimize runtime and speed up route-finding.
Developing…

Product


Please leave your questions or feedback below! What do you think about HuskyMaps?
Discussion